Google: Generative AI coming to Docs, Gmail in Workspace
Google will soon add ChatGPT-like prompts to help you draft in Docs and Gmail, including brainstorming, proofreading, writing and rewriting.
Google is bringing generative AI to its Workspace suite. Coming first to Gmail and Google Docs, you will soon be able to enter a prompt to Google will generate a first draft for you.
Google Docs. Now instead of just getting a blank screen, you will see a prompt – Help me write. In the example Google shared, you could instantly create a job description for a regional sales representative then hit a blue Create button.
Here's a preview of what it will look like: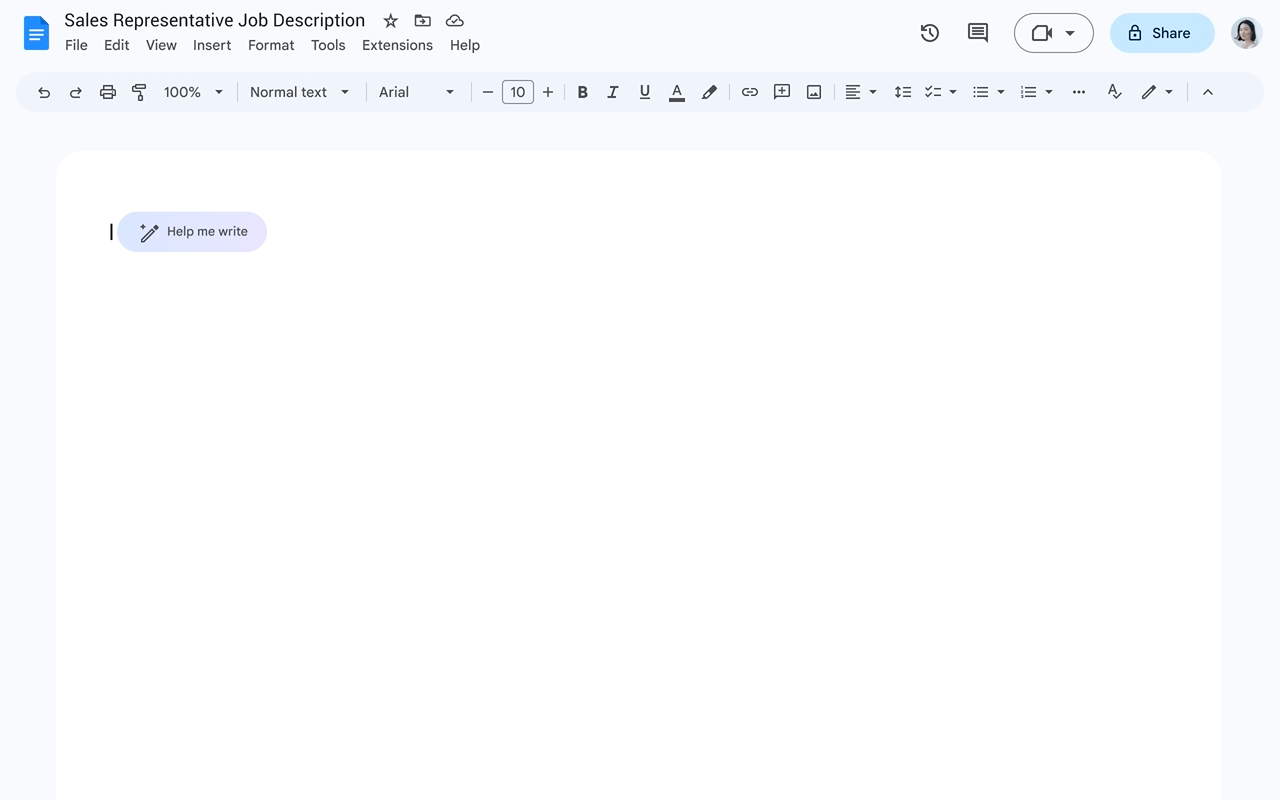 But. As with all things AI, you'll want to review and edit whatever Google Docs will provide. That's why Google noted "AI is no replacement for the ingenuity, creativity, and smarts of real people. Sometimes the AI gets things wrong,"
Gmail. Google will also be bringing generative AI to Gmail to help you write and rewrite drafts. Google highlighted how you could input a few notes and then Formalize it.
In addition to the Formalize option, Google's preview image included five additional generative AI features – Elaborate, Shorten, Bulletize, I'm Feeling Lucky ("a new playful voice") and Write a draft.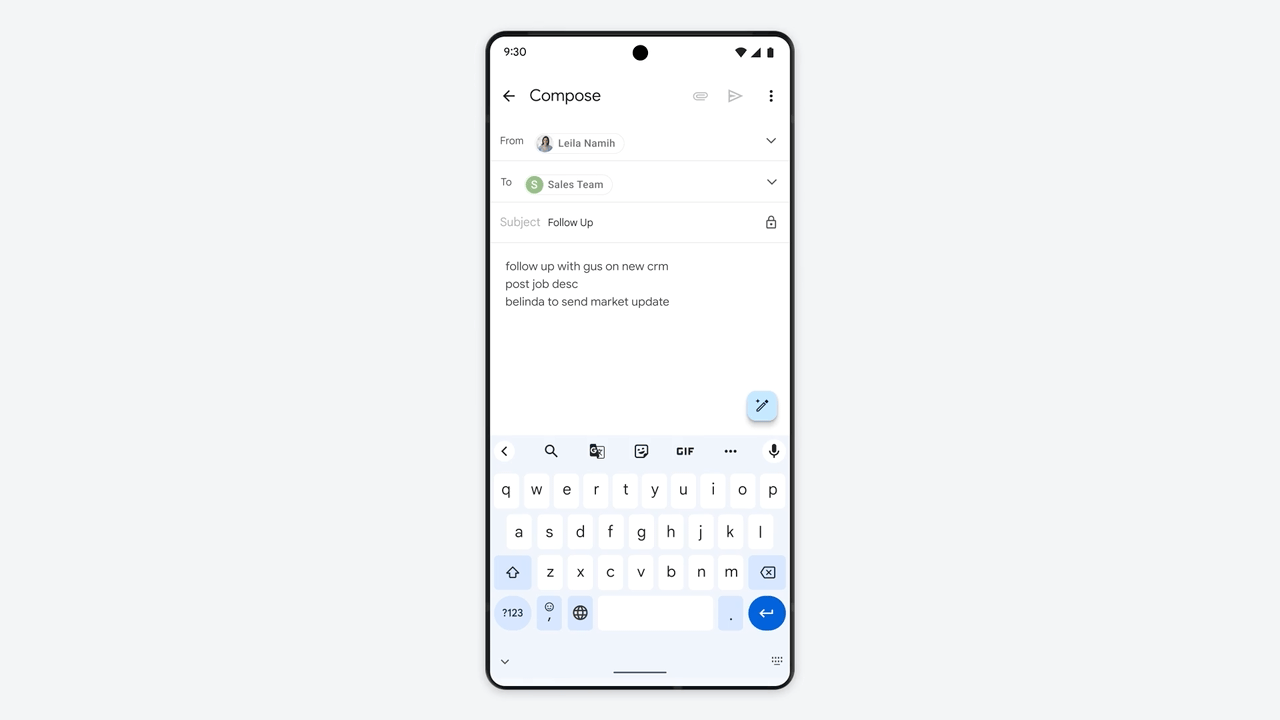 Vaporware (a.k.a., coming soon). This is another step in Google's slow rush into AI. Google has only announced these new additions – they aren't actually available yet. As with Bard, Google said the generative AI features in Workspace are only available to a small set of "trusted testers."
Why we care. If you use Google Workspace, then you'll probably want to test out these tools when they become available to see just how useful and time-saving this actually may be for creating content or emails. AI is already baked into Gmail and Google Docs (think: finishing sentences for you or the ability to generate content summaries), and these additions could potentially help save you more time on some more mundane day-to-day tasks.
Dig deeper. You can read Google's announcements here and here.
---
Add Search Engine Land to your Google News feed.

---
New on Search Engine Land

How to get 1 in 5 dollars back on brand search



Why Facebook advertisers should test Performance Max



How to demonstrate E-E-A-T in AI-generated content



Five ways to harmonize PPC and SEO to boost ROI



T-minus 2 weeks until MarTech: Grab your free pass now to discover cutting-edge solutions and strategies