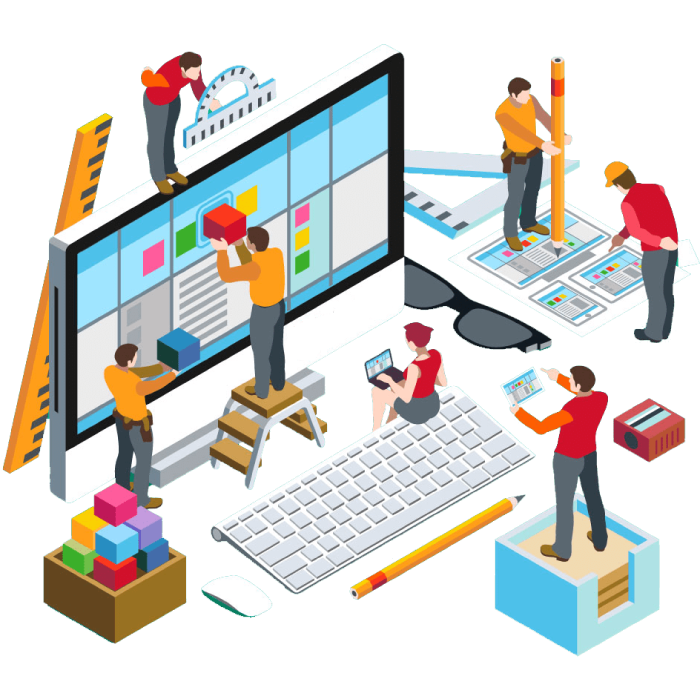 We Don't Just Create Your Website, We Manage It.
Website Development and Management
Creating a website is exciting stuff but that's just the beginning because a website needs lots of attention to make it work. Without the right time and resource, a website can quickly underperform. The solution is simple with us because we will Manage the design, development, hosting, contents and maintenance whilst you get on with running your business. Take Your Website to the Next Level.
In today's business landscape, your website is typically the first interaction your customers have with your business. In addition to a visually appealing design, your website also needs to have a responsive site that adapts to any device or browser your potential customers are using.
A website With Clear Strategy and Communication
Our philosophy is to bring you into the process at the start of any project and to get an understanding of your business/organisation through our discovery process.
Agile
A good website must be fast, each page must load in a few seconds because people nowadays are in a hurry. 
Modern
It must be usable on different browsers and accessible from any device to communicate and generate contacts.
Clean
Must immediately communicate the concept and to which target with a right mix of text and images that communicate the message without mincing words.
Smart
Must have the point where to carry out the desired action because the visitor wants to know exactly what to do or they feel lost.
Benefits
We continue to offer ongoing website management services to support your business operations, providing expertise as an extended arm of your brand that allows you to affordably shift your attention back to what matters in your business.
Web Design and Development
Our outsource web design service provides you with impressive websites with competitive web design services pricing.
Fast Turnaround Time for Your Projects
Thanks to our agile methodology, we can complete and published your website in just few days.
Performance & Speed Optimized
All of our solutions are developed with clean code in mind and are minified upon launch.
Features
Our management and care service is designed to help you perform platform updates, manage your online security, create and publish content and much more.
Get Started Now
Fill out the form below we will be happy to listen to you, analyze your needs and offer you our best offer.