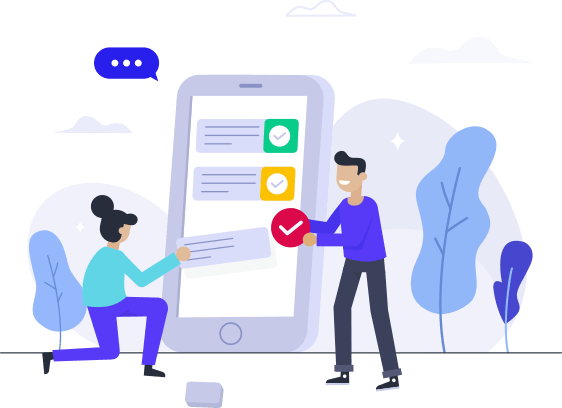 Boost Your Sales With Social Relationships.
Social Media Management
You just cannot ignore the power of social media platforms and it is not enough to have your social business accounts on those platforms, you need a strategy for social media platforms that can create awareness about your brand among your target audience and bring your users back to your website to take actions. Be Social with Your Customers.
Social media offers a unique way to build relationships with your customers and introduce new people to your goods and services.
Social Media Platforms.
Get people talking about your brand with the biggest social platforms on the web. Not sure which networks are best for your business? We can help. Our goal is to make the process simple and effective, so you can enjoy the results.
Facebook
Connect with and market to the largest professional network on the web.
LinkedIn
Connect with and market to the largest professional network on the web.
Instagram
Tell a story with the visual-based, fastest-growing mobile app.
Twitter
Engage in responsive, fast-paced communication on the micro-blogging social app.
Benefits
Social media success is about much more than being present. It's about being vocal and understanding the wants and needs of shoppers.
Increasing Website Traffic
Increasing your followers is nice but getting them to visit your website is even better because this is what generates leads and impacts sales. Our social media marketing services focus on creating campaigns that drive high quality and large volume traffic. We can also help you to implement retargeting ads which further increases sales conversions and ROI.
Engaging with Your Followers
Building a connection and trust with your audience makes them much more likely to purchase from you. We craft content that generates meaningful engagement in the form of comments and likes so your posts cut through all the noise on social media. Increased engagement also helps your content to show up more frequently on people's feeds, so it gets more eyeballs and shares too.
Generating Brand Awareness
A good social media marketing agency will understand your brand as well as your business objectives. Increasing your followers and post reach is one way to generate more brand awareness and get customers into the top of your sales funnel. It also increases word of mouth and referrals which account for 20-50% of all purchasing decisions. Our social media management services help you to increase the number of followers who match your ideal client demographics.
Features
Our social media marketing services include content creation, community management, and advertising campaigns. This combined approach ensures that your social pages not only generate brand preference amongst followers but contribute to your bottom line too.
Get Started Now
Fill out the form below we will be happy to listen to you, analyze your needs and offer you our best offer.